On New Year's Day (1-1-10) a third Circle formed:
Circle round the Planet
Circle round each Soul
For the Children of our Children,
Keep the Circle whole.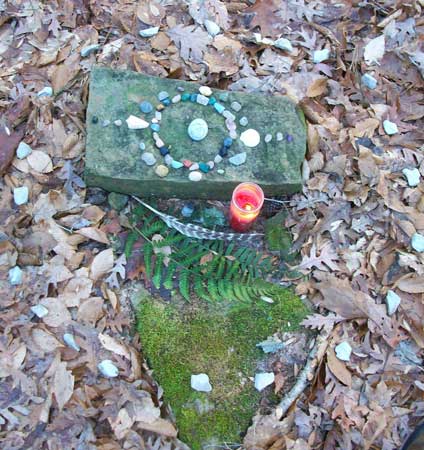 On a snowy day, February 13 an Elemental Array with shells from Dauphin Island, Alabama (POL#118) and shells and rocks from St. Francis Bay Africa (POL#91) formed inside: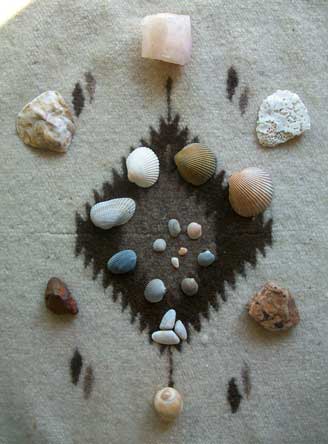 February 14 was a New Moon and Russell activated several POLs as Windgather Glade Alter lay under a peaceful blanket of snow:
On March 20, 2010, the Spring Equinox I found the stones scattered in preparation for a new array.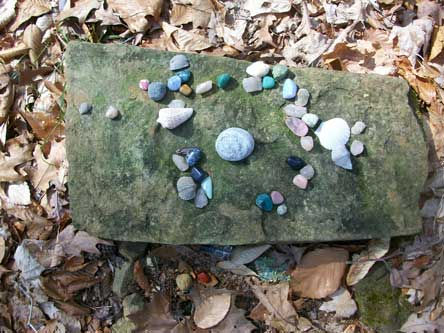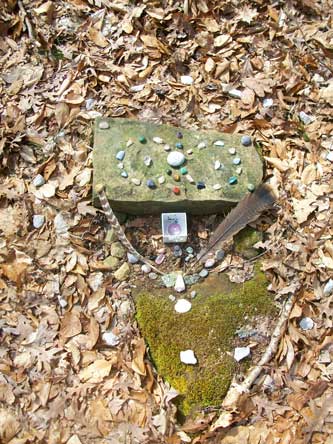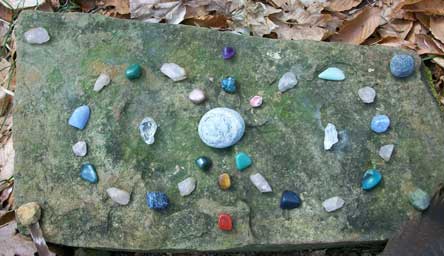 On June 24, the day my Mother passed over I returned to Windgather Glade after a long absence, and again found it ready for someting New.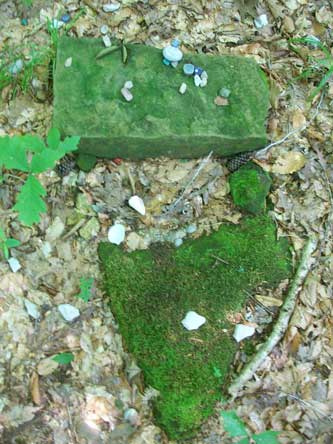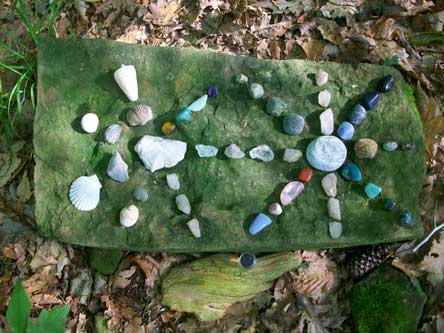 This piece of Dolomite from the west slope of the Teton Mountains came in a placeholder for my Mother. Bear Medicine was very present during the final stages of her Transition, so I was not really surprised when I looked at the stone and saw the profile of a Bear.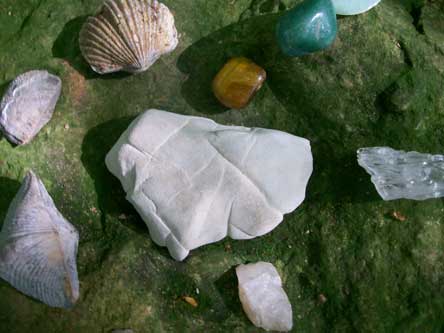 And on July 11 another Dolomite Elder from the west slope of the Tetons asked to come in as a Placeholder for my Father, Kenneth Boulding
We were blessed by the energetic support of many Animal Allies during my Mother's transition, another one being Raven. And so again, it did not surprise me when this Elder reminded me of the profile of a Raven.
On July 25, a month after my Mother's passing, I found the Array more-or-less intact, but I got the message that it was time for a major shift.
The Dolomite Elders and many of the smaller stones asked to come inside, and a four-armed spiral of fossils, polished stones, shells, and other stones formed around the Earthstone in the center.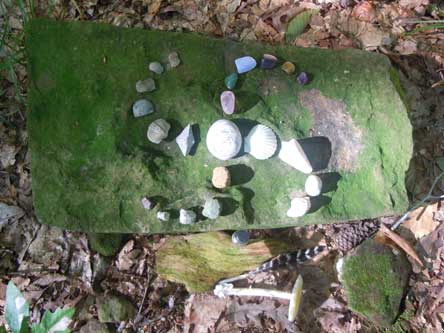 When I returned on August 31, 2010, about five weeks later, it was clear that the critters and Elementals had had fun playing with this one.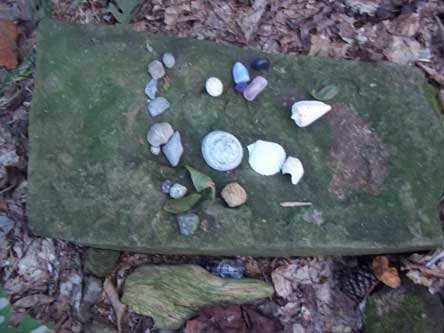 The pattern simplified to form a three-armed spiral similar to the Antakharan symbol (see EEH Newsletter #40)